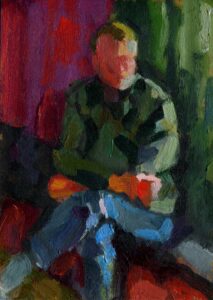 Self Portrait in Oil
My online gallery allows you to shop for works in various genre and mediums. Transactions are secure.
I've chronicled my artist journey through my blog since 2005. Fellow artists will find lots of tips and insights, and collectors can learn more about my process and growth as an artist.
Keep up with upcoming exhibitions, workshops, blog posts and other news. Email newsletters are rarely sent (I hate spam too!).