Here's the second study I did the other day in Pacific Grove using the "brush in front" technique. I think the values/colors are good, but I probably could have "pushed" it a bit more, ie, widen the value/color range. No regrets. Every painting is a lesson.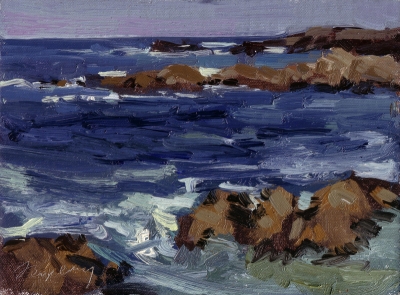 Rocks & Surf (Pacific Grove) – Oil on Linen – 6×8″
Meanwhile, I did an bad painting Sunday.  Yes, I'll share it. There are lessons in those, right?