Here are few more recent figure studies.  I continue to enjoy this new challenge–although I think I'll sneak in a landscape soon. This figure (sans mouth!) was done in about 10 minutes with a live model in Al Tofanelli's class (at l'Atelier aux Couleurs).  I like these quick studies–they force you to react quickly and focus on the fundamentals.
I was actually quite distracted that day, but managed to get some work done (I was in the news last week as I represented Wells Fargo in social media, related to a PR fire.  I'm now known as the "Male White Banker" on the Huffington Post 🙁 ).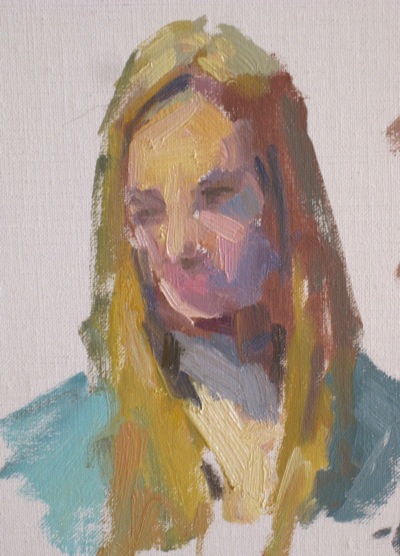 When I got back to the studio, I painted a couple more small quick ones (although, these are about an hour) from photos.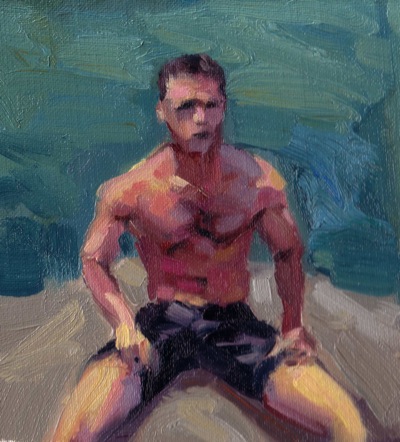 This one (and my previous self-portrait) reminded me that I should probably talk about my influences in figurative art.  I'm seeking a sculptural quality, and trying to use color temperature and inventive color (although stable values) to create this new work.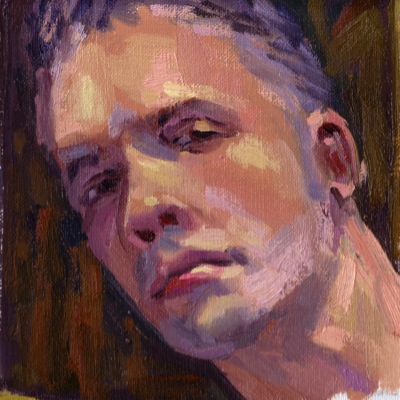 I count two of my biggest influence Lucian Freud and Ann Gale.  Both are wonderful draftsman (clearly needed to paint the figure), but there's something very modern and sculptural about their work. I look to these contemporary painters for inspiration.
While this Lucian Freud work is terribly inventive in terms of color, it's exaggeration of value and forum is something I really admire.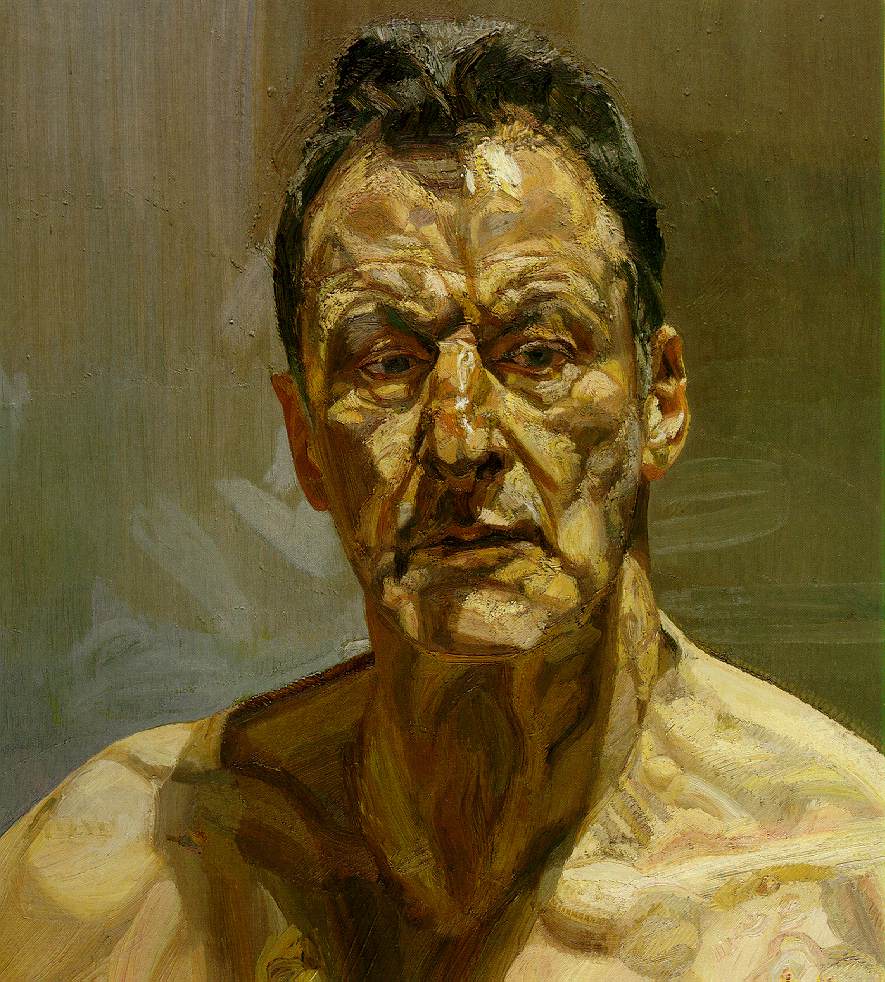 You can see in Ann Gale's work her form is somewhat distorted, although incredibly interesting.  Look almost "pixelized", doesn't it?  I really like her general restraint with color.  When she does use it, it's incredibly vibrant.  You can see here how she sets up that vibrancy with a calm stage of neutrals grays.
So, while I continue to slog through the basics (which for me, is drawing the figure accurately), this is the direction I'm headed.  Hopefully, these influences will help guide me to my own path and vision.