I took another shot at the painting below. It was sitting in my studio for a while, and I felt something just wasn't quite right. I lightened the ground, separated the hills a bit from the trees and added some highlights to the clouds. I think it's an improvement over the previous version…what do you think?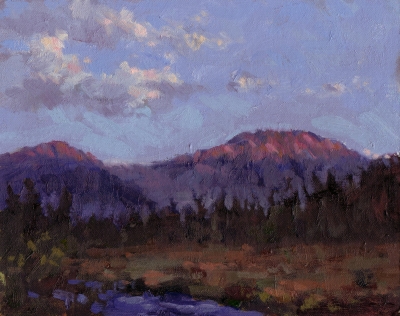 Last Light Peak – Oil on Linen – 8×10″
I'm off to Russian River tomorrow, so hope to have studies of Bodega Bay (if the wind doesn't blow me away).
Here's a side-by-side comparison: