More mixed weather today, sun in the morning, overcast in the afternoon. I have two images by Camille, one for me. I only kept one as I spent the morning doing several starts, wiping off each start as I went.
Here's her first start in the morning: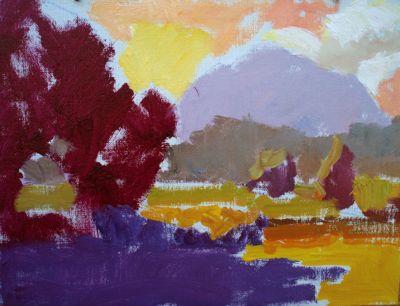 Here's the near finish…she said she'd adjust a few areas, but it's close and again shows you how she transitions paintings. Note the dark warm shadows in the foreground trees, the high intensity warms in the sky (that she later tones down to read as blue); and feeling of atmosphere she creates.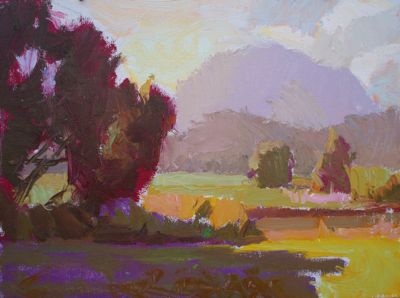 She then painted this study in the afternoon, with overcast light. See the difference?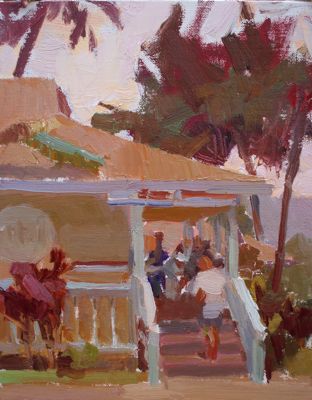 And finally, here's the only painting I finished today, the "Old School" (now shops). I don't think the light key is as accurate as I'd like, but it reads well, and that roof was a blast to paint!