I enjoy adding figures to the landscape because they help give it scale.  Don't these boulders look huge!  Well, they were 🙂  This is a 12×9″ painting, so these figures are tiny, just spots of color, really.  Even so, given it's a figure, I needed to get proportions, posture, all that correct, otherwise it would of detracted from the painting.  I'm focusing on the figure again in a few weeks, as I'm to study with Peggy Kroll Roberts at l'Atelier aux Couleurs in Petaluma (a wonderful school, BTW).
I combined brushwork and palette knife in this one, starting the painting with transparent washes, then building up paint once I got the correct values and color temperature.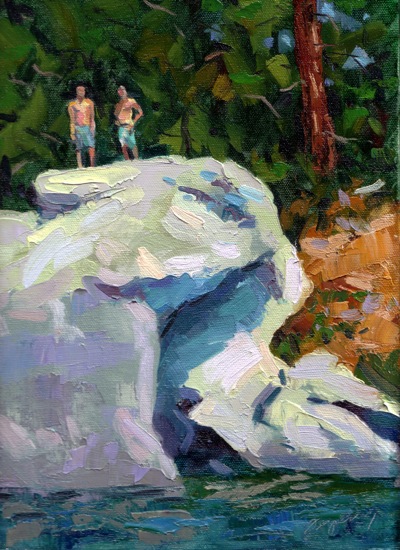 Here's a detail of the figures to show you what I mean.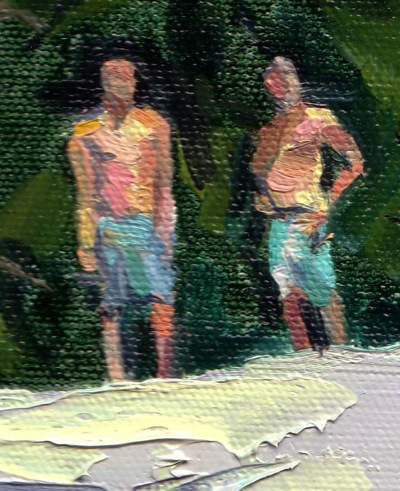 This is from another reference photo taken from the Laderman's speed boat. When we got close to these guys, they stopped diving. We weren't close enough to interfere at all, but I don't think they wanted an audience. Makes sense. Enjoy!