It's June, so too early to buy your 2011 calendar? Think ahead, 2011 is closer than you think!
Okay, I have an agenda here. American Artist has included my painting below (STILL AVAILABLE, by the way) in their 2011 American Landscapes calendar! It's the August "pin-up". The same painting was also featured in the 8-page article on my work in the April, 2010 issue and the 2006 Central Coast National Art Exhibition. I'm surprised it's still available, but, you never know what people will like.
The calendar is available for sale today (here's a link to their store).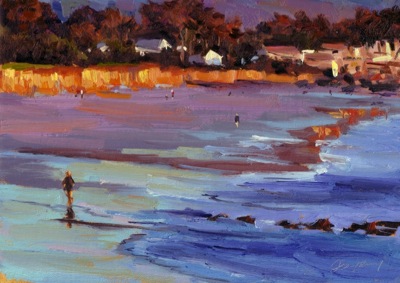 Here's a snap-shot of the rest of the calendar: