I continue to experiment with painting in a higher key.  While I'm getting there, I'm not as light as I'd like to be (see Bato Dugarzhapov, a Russian artist I greatly admire).  Here are  a couple more studies, and a YouTube video of the first painting in progress: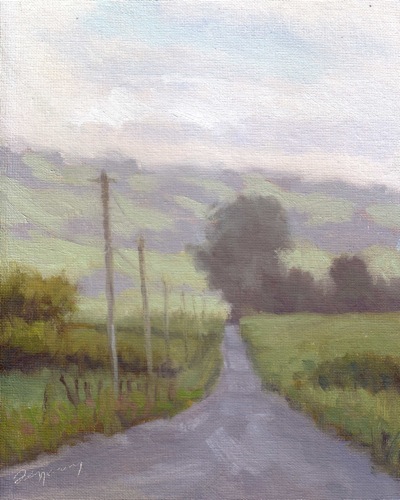 Sonoma Road – Oil on Canvas – 10×8
SOLD
This painting was done from a reference photo I took when Mike and I visited The Mediterranean last year.  It's Corfu, Greece, a really beautiful island.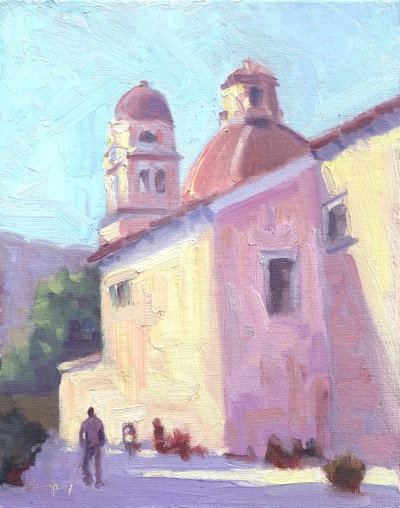 Walking in Corfu (Greece) – Oil on Canvas – 10×8