It's been over a year since I've participated in a plein air event, and boy, I feel rusty!  The day started with checking in and getting my panels stamped. Ran into lots of old friends!
I spent most of the day at DL Bliss State Park, near the Rubicon Trail.  This is the deepest, steepest part of the lake, which creates an incredible variety of blues, from violet to green.  Since it's been a while, I started the day with smaller canvas, 8×10.  Did two from the same spot, perched on some boulders.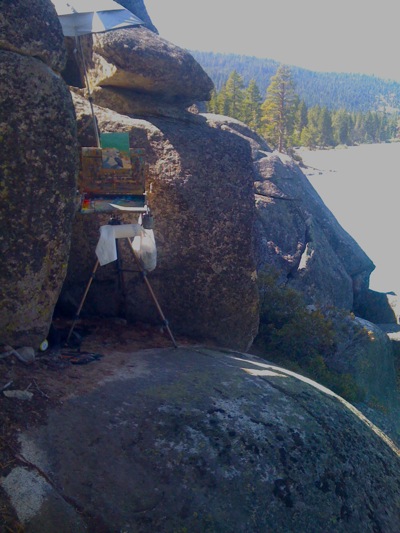 Here's my first effort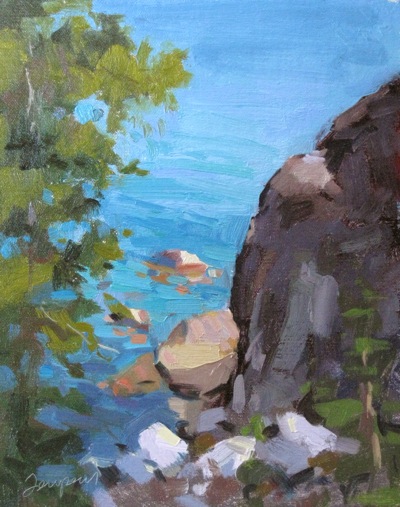 And for my second, I focused on just rocks and water, and finding the slight color variation within the rocks.  These early studies, where I focus on just a few things, help set me up for a successful next couple days.  These are warm up exercises!