No art, today: after almost 20 years together, Mike and I decided to make it official.  Surrounded by friends and family (and CBS News, yikes!) we were married in a civil ceremony at San Francisco City Hall, where the same-sex marriage in California began.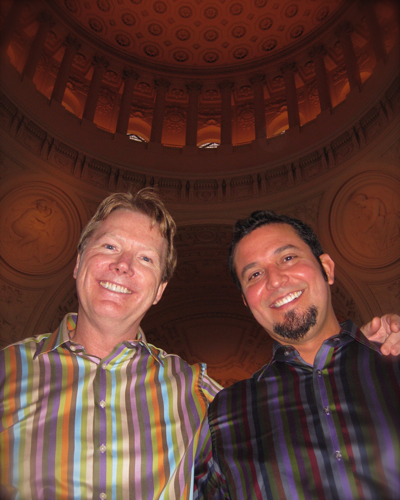 Ed & Mike, Wedding Day, San Francisco City Hall
I hope you'll join us in opposing Proposition 8, the California ballot measure that would deny marriage rights to same-sex couples.  We were interviewed by CBS News after (and they filmed the ceremony), so who knows, we could become the "Joe the Plumber" of same-sex married couples!
You'll find our online wedding album here.  Enjoy!
Update: our wedding kiss is part of this CBS Evening News segment on Proposition 8.