The weather was great Saturday, so spent the day painting plein air, in The Presidio of San Francisco.  Since 1776, the Presidio has been home to 3 armies, starting with Spanish, Mexican and of course the US (starting in 1846). It's a great place to explore, really caught in time and in a period of big transformation.
The Presidio Yacht Club lies at the Northern foot of the Golden Gate Bridge at Fort Baker.  It's also transformed a lot in the past few years, from on old to fort (now restored) that includes a Discovery Museum and Lodge/Conference center.  This is an odd outer building connected to the club. Obviously, I was interested in the color!  This is a complementary color study (green vs. red).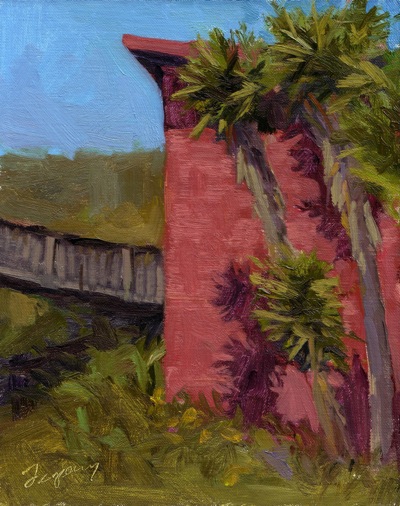 Presidio Yacht Club (nothing fancy), Oil on Linen, 10×8
This structure is very indicative of the presidio's old fort structures. I don't know if it shows in this photo, but I focused on the building's shadows. The larger shadow was cooler and lighter and the other darker, and warmer.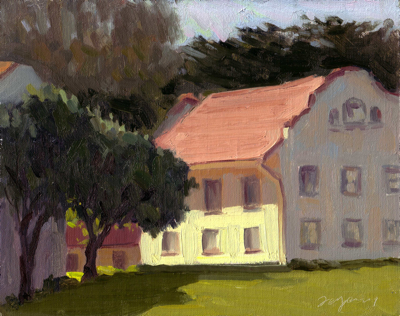 Presidio Study, Oil on Linen, 8×10