Had a chance to paint from my reference photo this view of Point Lobos, one of my favorite spots to paint. Nothing like painting there en plein air, but this will do.  Enjoy!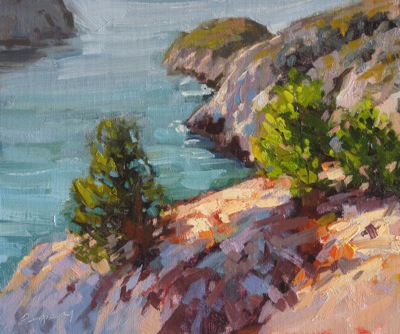 Point Lobos Pines, Oil on Linen, 10×12
And, a bonus painting. A little study from The Presidio.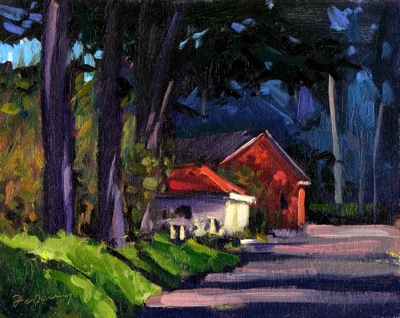 At home in the Presidio, Oil on Canvas, 8×10