Spark Arts Gallery in San Francisco is a great arts community hub for shows, teaching and all kinds of events.  This community show sponsored by ArtSavesLives opens Thursday, December 6th as part of the Castro's Art Walk. Curated by Thomasina DeMaio, the show includes a wide variety of local artists, including Anthony Anchundo, Adam Eisendrath, Alexander Prestia, Billy Douglas, Carl Linkhart, CJ Schake, Michael Lownie, David Christensen, René Capone, Gregory Conover, Hank Strohbeck, Jack Mattingly, John Farnsworth, Liam Peters, Matt Pipes, Mike Pierce, and Steven Pomeroy.
You'll see my paintings below, and can purchase at anytime here online. The show runs through December.
Where: Spark Arts, 4229 18th St, San Francisco, CA 94114
When: Reception Thursday, December 6th, 6:00-9:30PM, shows runs through December.
---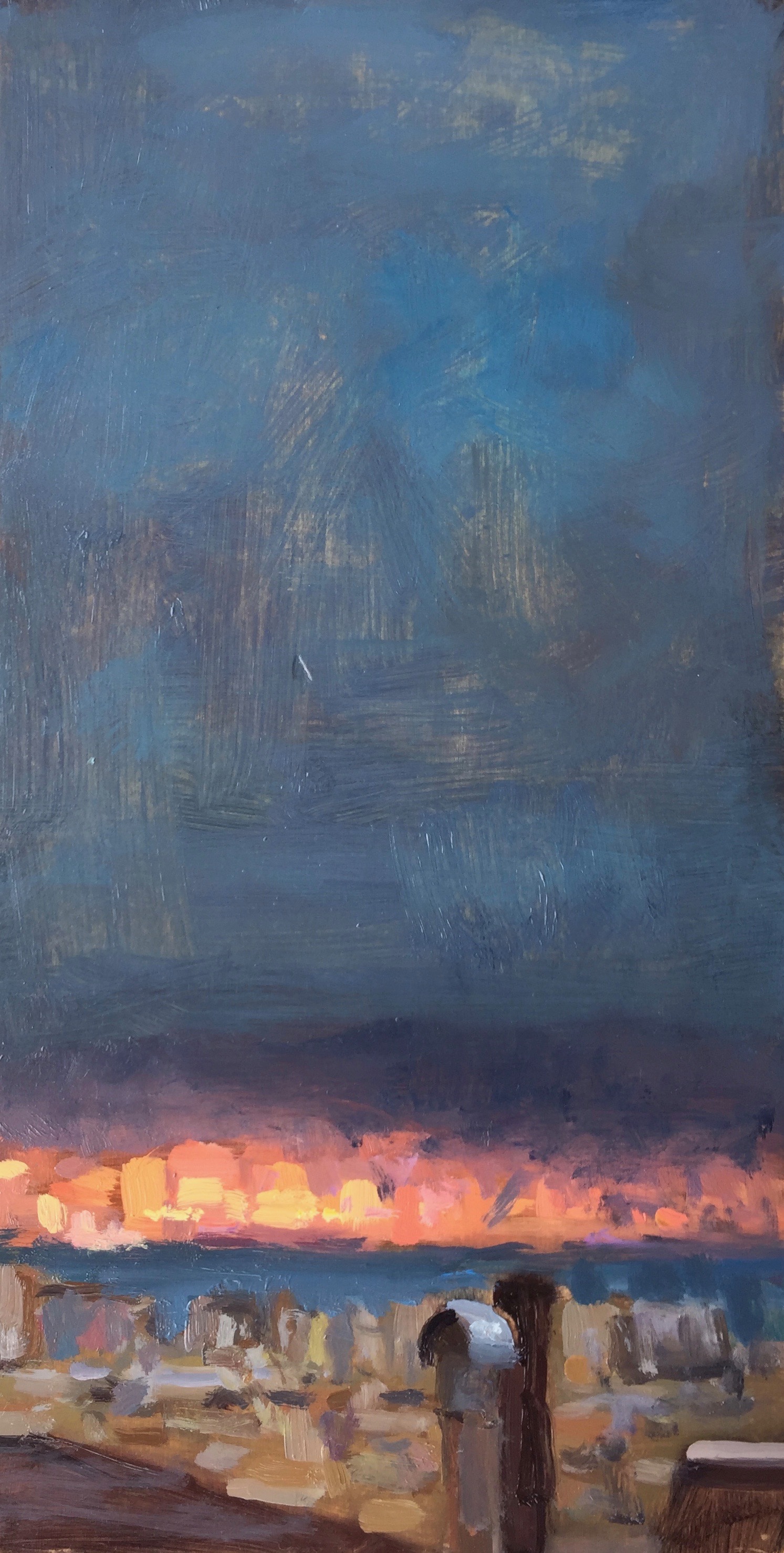 Bay View From Park Hill
14×7 inches, Original Oil on Panel, Framed
SOLD
---
Castro Bag Lady
10×10 inches, Framed, Original Oil on Panel
$325
---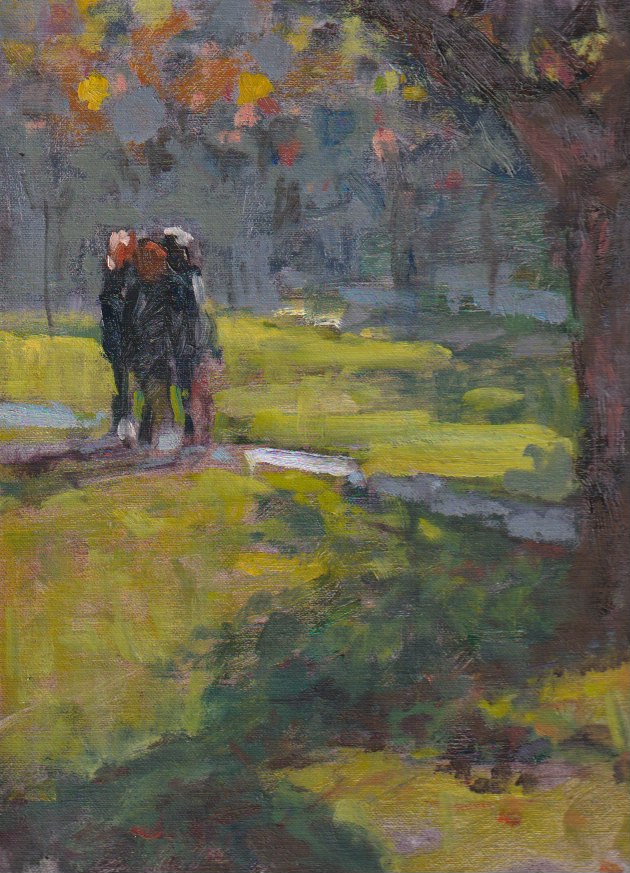 The Conversation (GGP)
16×12 inches, Framed, Original Oil on Linen
$450
---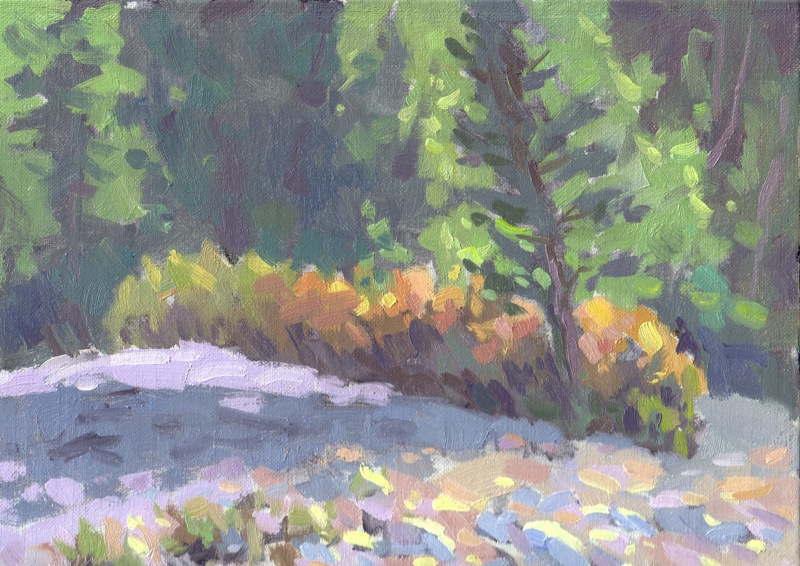 Riverbed #2
9×12 inches, Framed, Original Oil on Canvas, 9×12 inches
$175 
---
From my popular "Beach Men" series: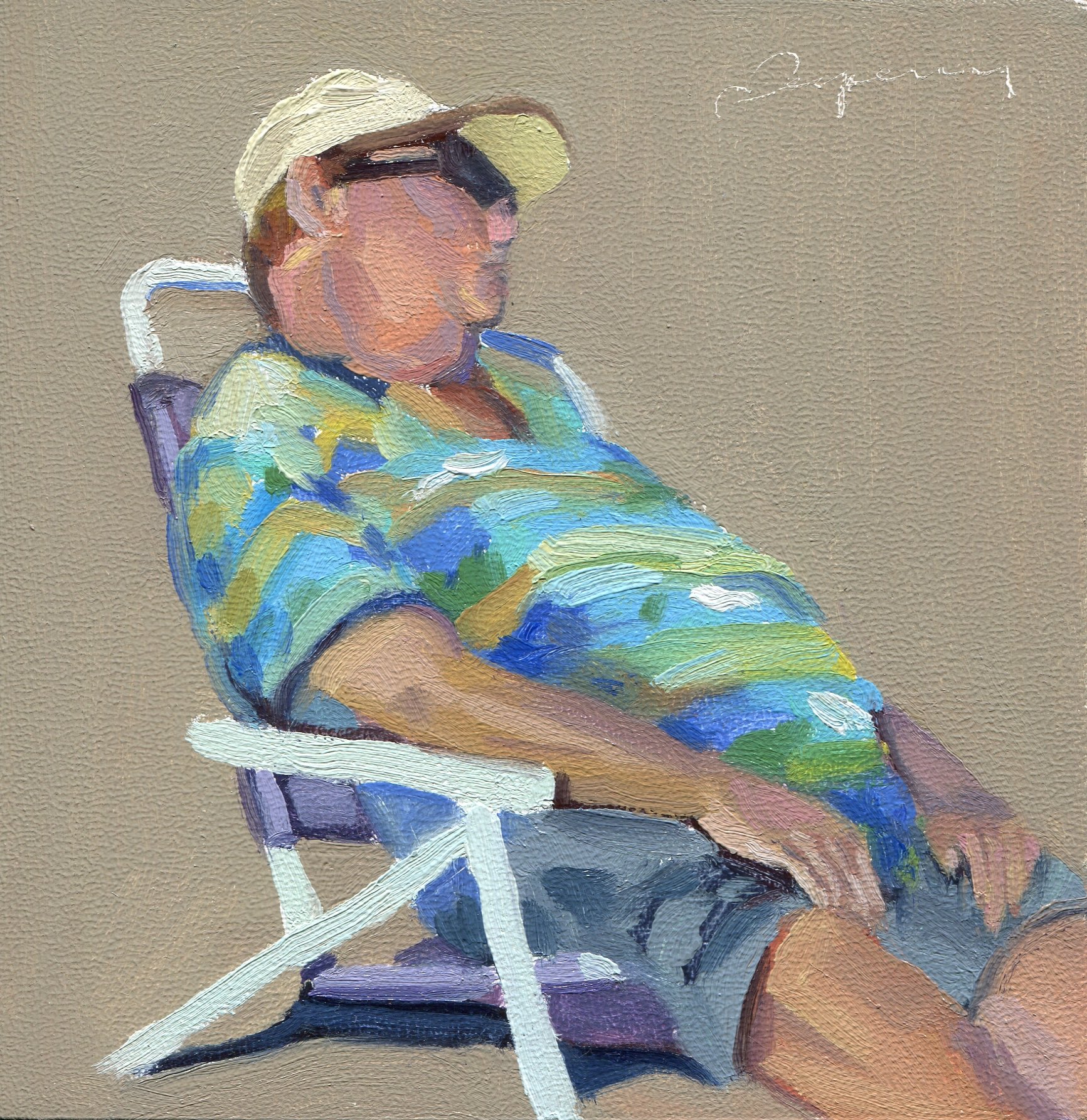 Ventura Beach Men #5 (Asleep with Stripes)
6×6 inches, Original Oil on Board, Unframed
$125  
---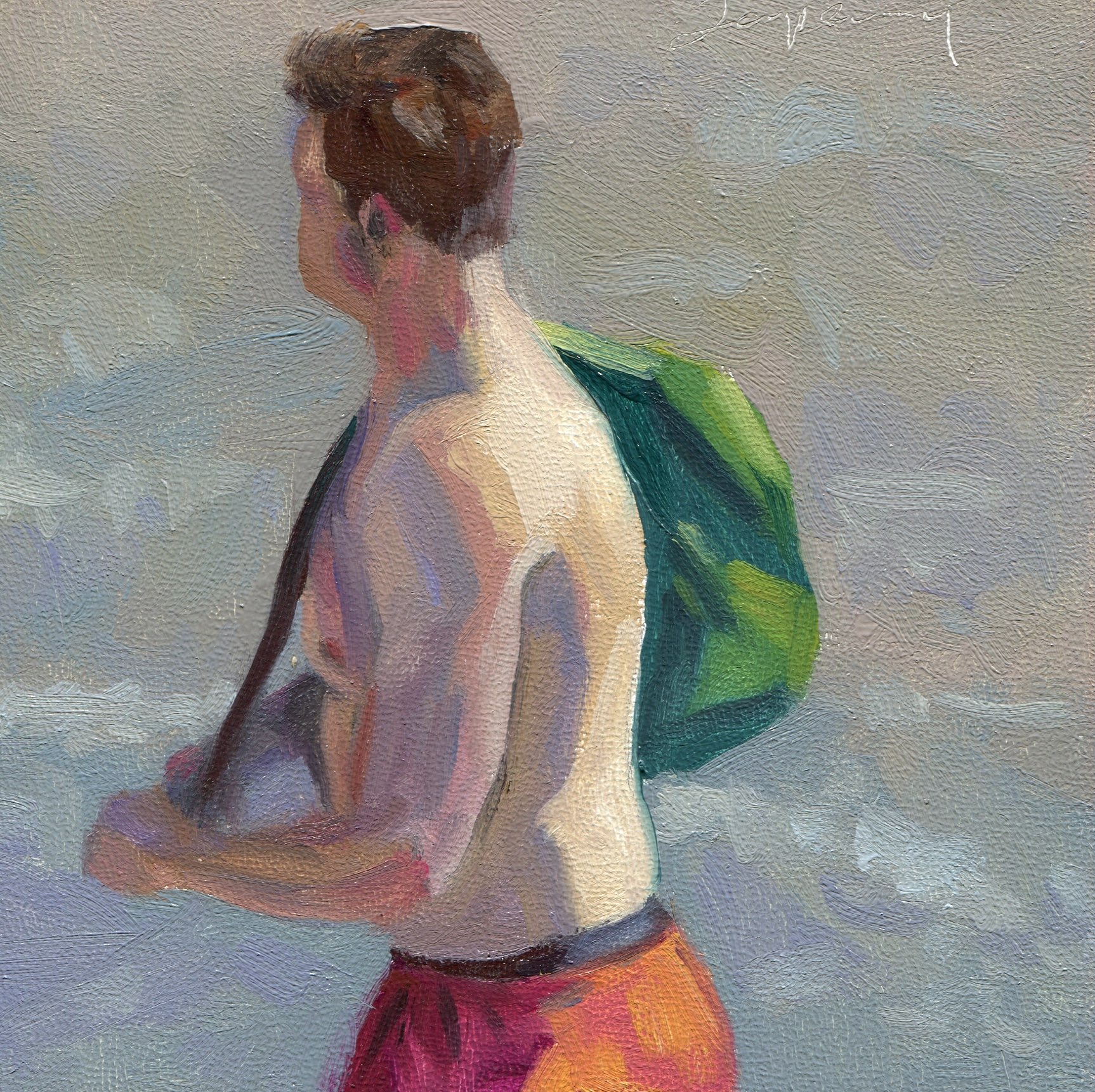 Ventura Beach Men 4 Green Backpack
6×6 inches, Original Oil on Panel, Unframed
$125 
---
Ventura Beach Men 3 T Shirt 
6×6″, Original Oil on Panel, Unframed
$125
---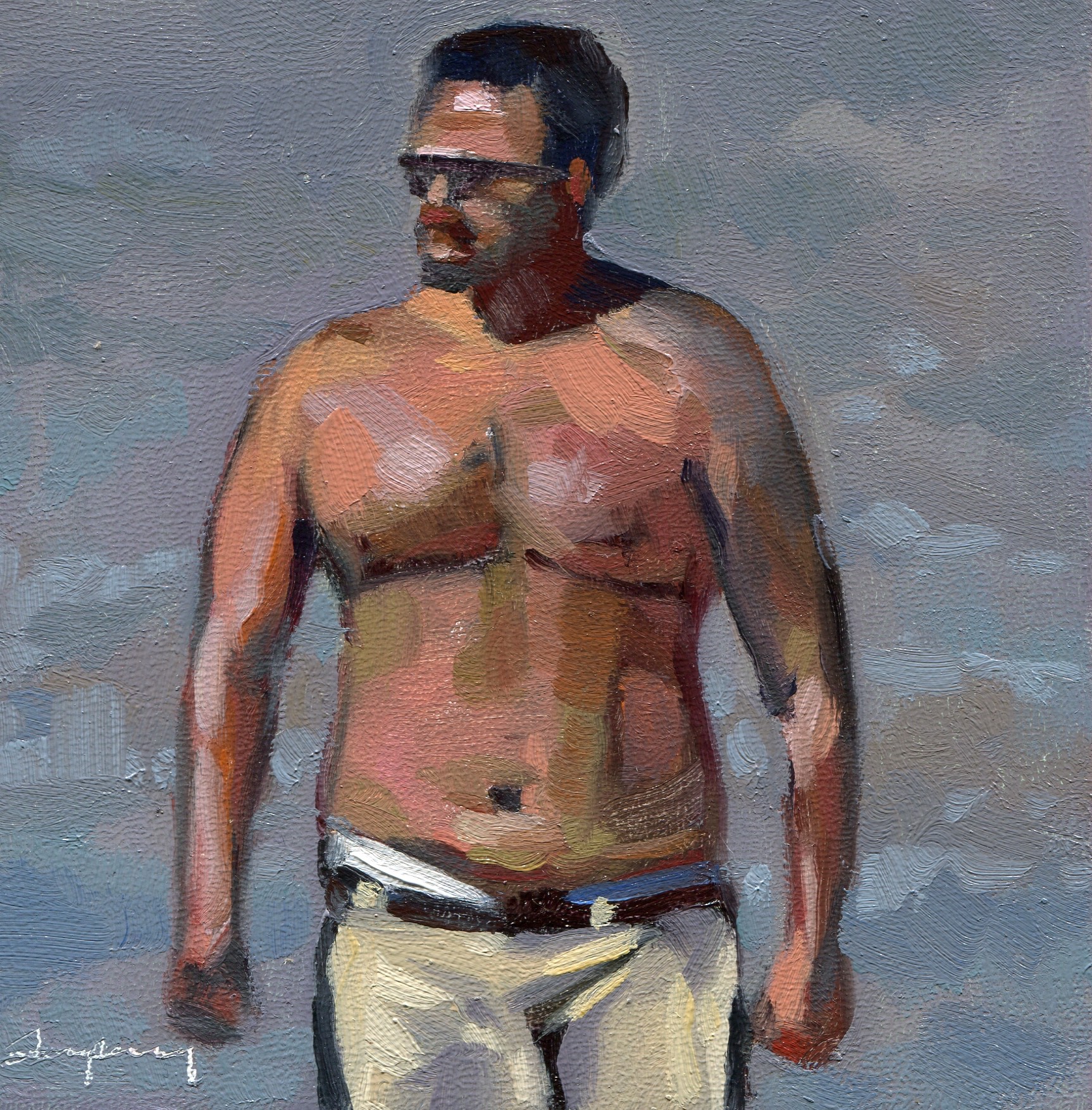 Ventura Beach Men 2 Yellow Shorts
6×6 inches, Original Oil on Panel, Unframed
$125