I just returned from one of the best workshops I've ever attended, with Frank Gardner in San Miguel de Allende.  What made it great?  It was a "whole" experience: painting (yes, of course!) and great insights from Frank, but what it made it extra special was the food, music, culture and the unbelievably welcoming vibe of San Miguel de Allende.
While there was always the threat of scorpions repelling from the ceiling (see New Adventures of the Ginger Gringo blog), Casa Santa Ana was a great home base for the class. We had the option of painting from the roof (first painting, below) or interiors in the casa.  Frank also took us out to a couple of ranches during our stay (see slideshow below).
This trip is on my calendar for next year.  Enjoy!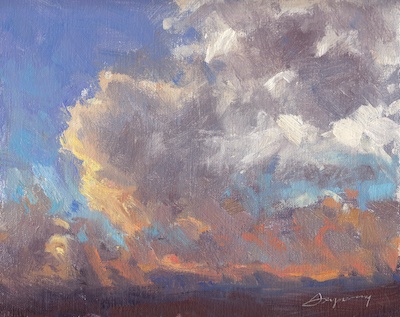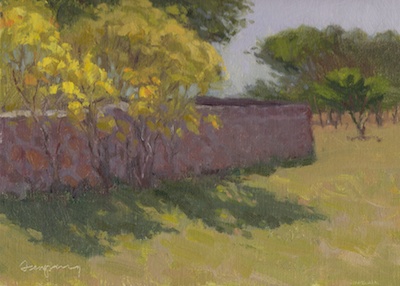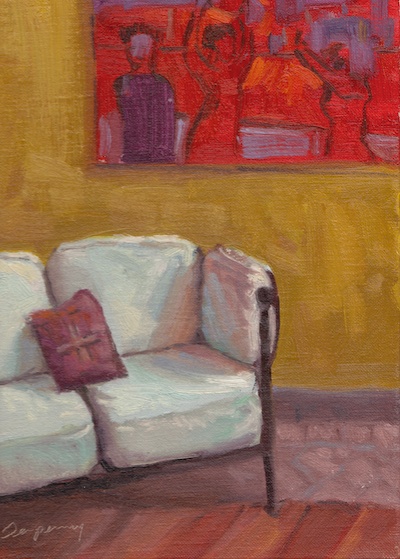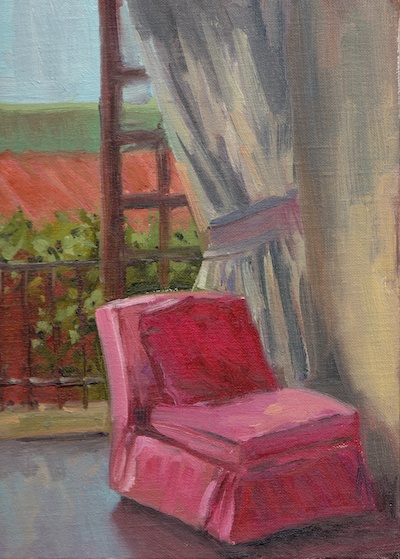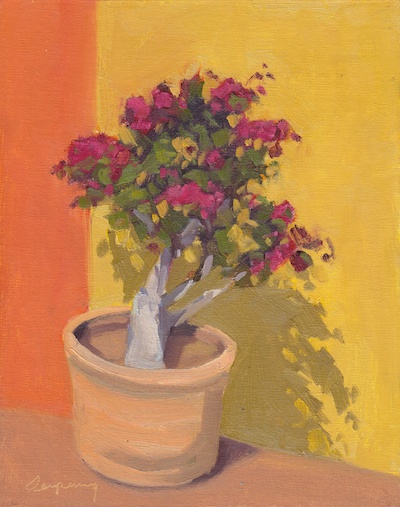 Here's a slide show:
[cincopa A4FA93qZ6qdS]