I am enjoying a renewed interest in the figure after meeting David Germard at his recent Mission district open studio. David has a nice selection of male model's, which is difficult to find as most groups focus on the female figure. Today's model works annonymously, so I will call him "M".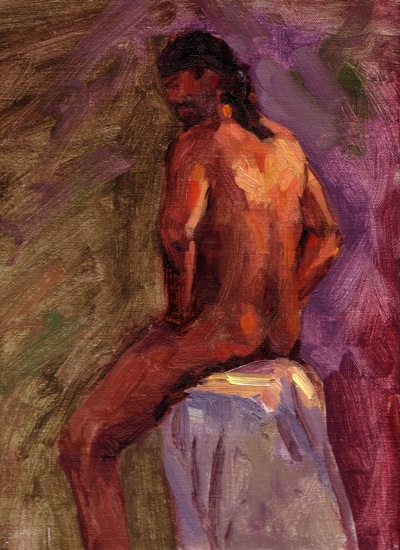 "M" (Back) – Oil on Linen – 12×10″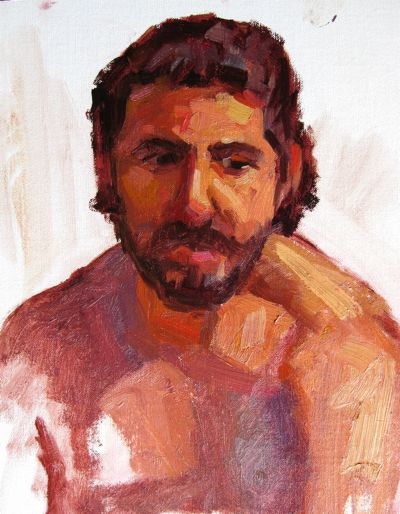 I really like the model's expression in this one. I wasn't able to finish, but at least got a good start on the head.