Like all great workshops, I leave this week realizing how much I don't know and energized to apply what I've learned to reach "the next level". My goal is a bit lofty, and may not be attainable in one lifetime, but I really want to combine the compositional strength of Andrew Wyeth, with the poetic brushwork/expression of Nicolai Fechin and Segei Bongart, and the color sense of Camille Przewodek of the Henry Henche/Charles W. Hawthorne school.
Like Hawthorne, Camille had us focus on the figure largely in shadow, so we could explore the color of flesh in shadow. The study on the left is full sun, the right overcast light. She didn't complete these to a level of "finish".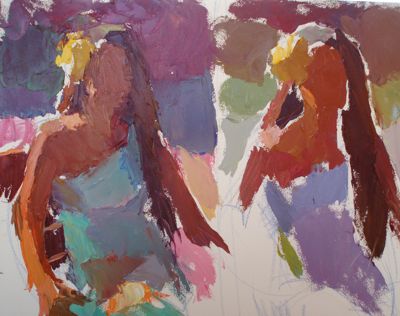 Here's my gray study study of a figure almost entirely in shadow: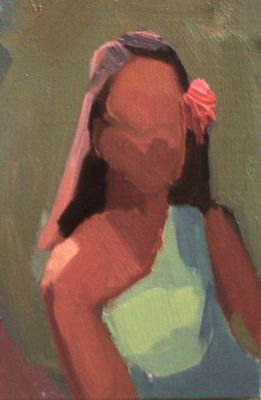 Figure Study in Shadow (Overcast) – Oil on Linen
Aloha!