It was a rainy, windy, gray day today; but I felt I really needed to get out and paint. So paint I did. Twice. Once interupted by a rainstorm, so waited it out and did another.
This is Crystal Springs, a beautiful reservour near our home.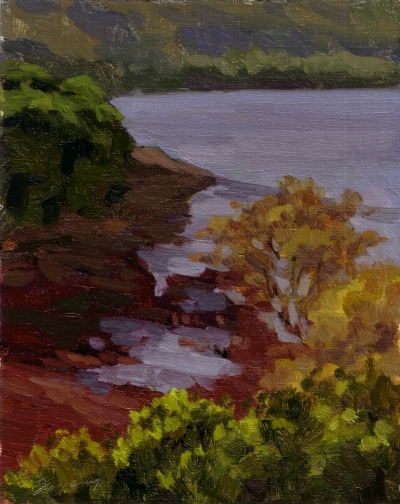 Crystal Springs Study 1 – Oil on Linen – 10×8
Today's pallette. Yes, I have a lot of colors on my pallette, but I certainly don't use them all each painting. That's key: stick with a few for each painting, but select the RIGHT few for the color harmony present.