Just a couple of paintings to post that haven't made up yet. The first painting below was done last night at the sunset "Quick Draw" event. I painted fellow artist Janan L. Shannon. This work will be part of the silent auction fund raiser.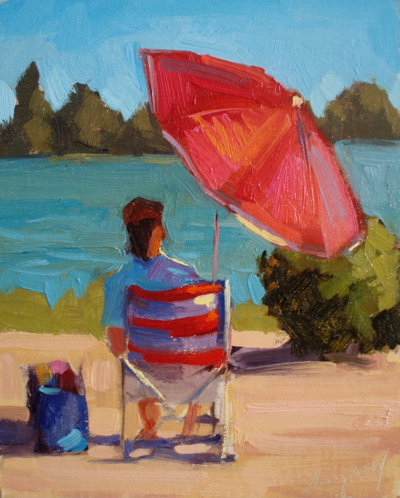 Artist in the Shade – Oil on Linen – 10×8″ (SOLD)

I loved the light on this scene, later afternoon, my favorite time to paint (after a nap, of course 🙂 I was going for a simple, strong graphic-like design.