I was honored to be asked to join a wonderful group of artists to paint at Timberfield, the Forbes family estate in New Jersey.  Christopher "Kip" Forbes was an unbelievably gracious, open host with a wonderful dry sense of humor, and M. Stephen Doherty (Editor, American Artist) facilitated great discussion among the artists and selected a group that complemented each other well. The artists included: Camie Davis, John Patrick Campbell, Rob Clarke, Bryan Le Boeuf, George Towne, Wendy Walworth, Timothy Jahn, Ed Terpening, Patricia Watwood and John Dowd.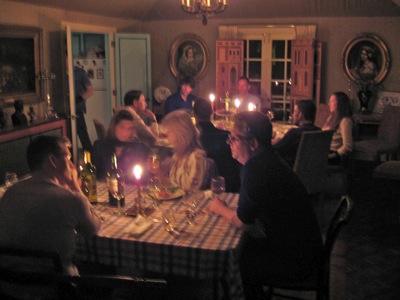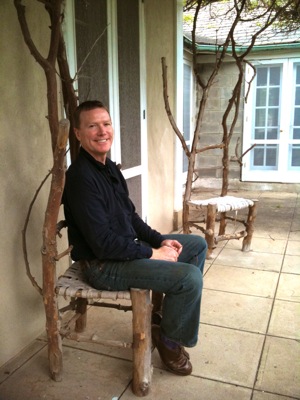 Stephen writes about the weekend in American Artist Workshop magazine (Summer edition, on news stands now). That's Camie Davis on the cover, who's also featured in the magazine. She did a wonderful job of capturing the four days on her blog (day 1, 2, 3, and 4).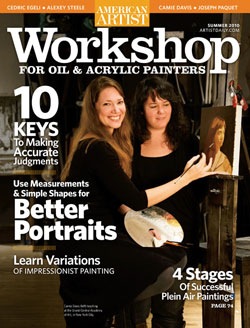 Here's one of the paintings from the trip.  The artists are to be featured in a show at The Forbes Galleries in Manhattan next year.  This will be my first show in the "Big Apple"!  I'm thrilled (and a bit nervous…this is an incredibly talented group!).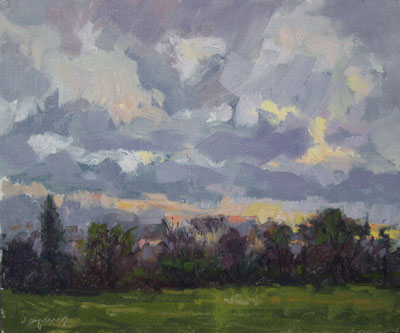 UPDATE (7/26/2010): Kip was kindly sent some photos of the trip.  Here are a couple: