I think my shadows have been overly dark lately, so I've been seeking opportunities to "lighten up".  An old reference photo of "China Cove" in Point Lobos did the trick. The photograph was over exposed, so everything was lighter than it would have been otherwise.
As I was painting this, the colors in the photo where washed out, so I also thought about pushing them further.  I had a good time with this painting, and very happy with it. It has the sense of light I was looking for.  I also reminds me of somewhat of Camille Przewodek's colors. I tend to drift between schools of color, from Camille's light key paintings to the more dramatic value changes of the Russian impressionists school.  I think I'll stay in this key for a while, and see how things go.
Also, I took photos of the painting in progress, so created a little video (see below).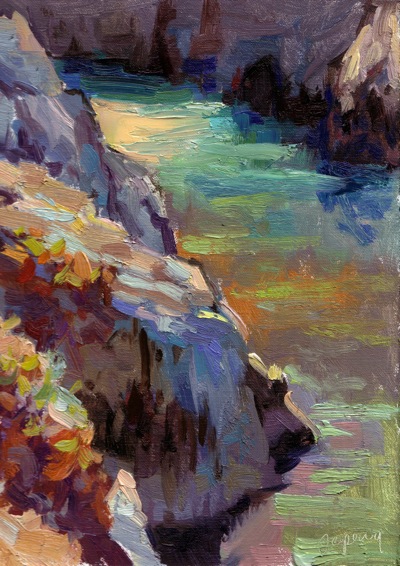 China Cove – Oil on Linen – 12×9
Here's a short video of the painting in process.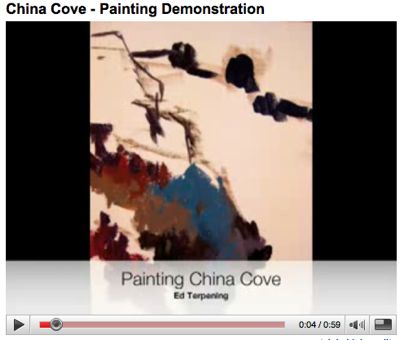 Click to visit YouTube.  Be sure to click "Watch in High Quality" link, lower right.