Day 3: "High Key" Painting
Day 3 of the Peggi Kroll-Roberts workshop at l'Atelier aux Couleurs focused on painting "high-key" paintings.  This approach to painting is focused on a narrow range of values at the high end (light) of the value scale. I've recently experimented with this approach (here, here).  I think it's ironic that these paintings seem to give a much better sense of light that high-contrast paintings.  You'd think that an object painted in near white next to near black would give the best sense of light (and sometimes, it can work), but a high-key painting seems to work even better. I think it's because the painting overall is much lighter, the darkest shadows are readable and not so dark they loose their vibrancy.
So, I have a treat!  If you 8 minutes and 49 seconds to spare, I have a full start-to-finish demo of Peggi using this technique in a 20 minute demo.
Here are some of my own high key studies: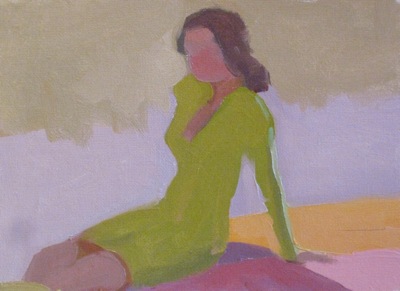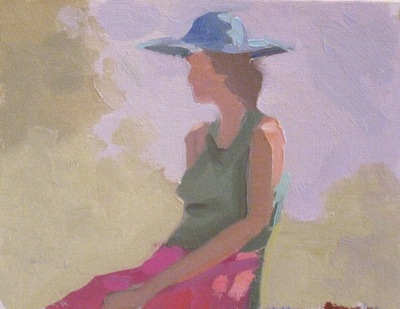 Finally, this isn't high key, but just a regular "full key" study.