Today was a "crisis of confidence".   I couldn't find the right spot, it was windy, etc…  Oh well.  You need bad days to recognize the good ones.  Here are the two paintings I did today.
This painting was done on the coast of Cambria, just south of San Simeon, home of Hearst Castle.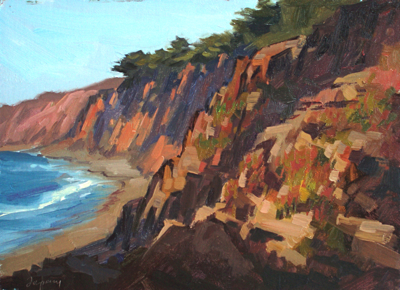 Cambria Bluffs – Oil on Linen – 12×16
Mike's favorite trees are Sycamores, and some of our favorite painters have painted these trees, such as Cornelius Botke–who lived in Mike's hometown of Santa Paula.  The white bark makes for some great contrast, and their shapes great compositions.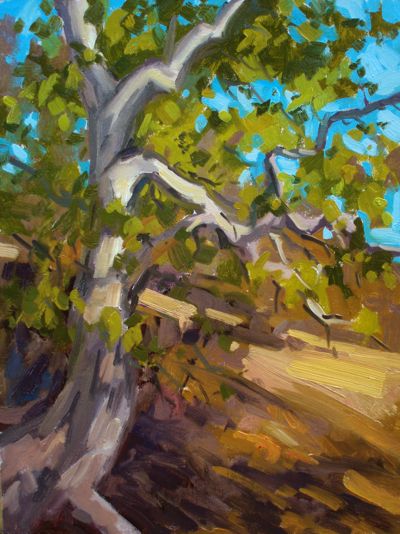 Sycamore – Oil on Linen – 16×12
Oh, and one last shot to liven things up 🙂  Here was dinner Tuesday night.  I may skimp on food, but not wine!