Mike has a few weeks off between jobs, so we headed to Napa Valley for Valentine's. We stayed a couple nights at Beazley House in Napa, a great B&B that accepts–no, loves–dogs! Gracie had a great time, running through vineyards and just hanging out with us. We spent a lot of money on wine, but hey, it lasts for years, so no big deal.
I painted this Friday morning. It's a view from the backyard of Beazley House. I'd originally included a building to the left the obscured the lower half of the palm and other things that simply distracted from the center of interest, so today I repainted those areas. It really helped. Learning to simplify is so important, something I'm still working on.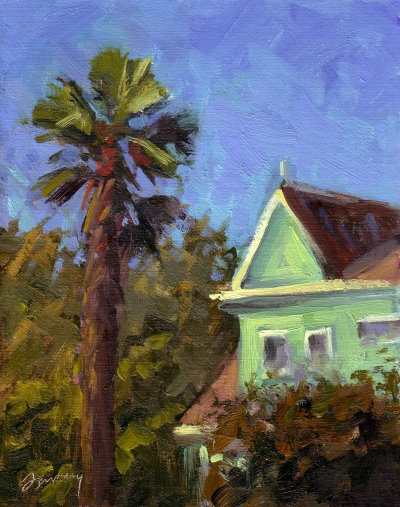 Napa Valley Morning – Oil on Linen – 10×8″
Gracie wondering Rubicon, her favorite Napa Winery (owned by Francis Ford Coppella).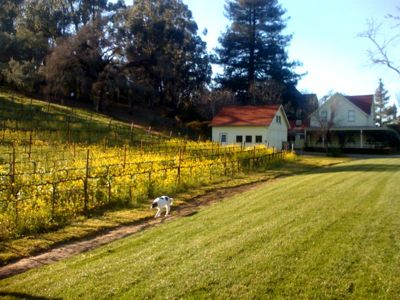 Fetch, Gracie!