We painted still life setups outside today. Beautiful day, a little too warm in fact. I got bored painting still life, so painted two other artists. One painting of a yellow chair was just okay, so I wiped it.
This is my first still life of the morning, a quick small "warm-up" study.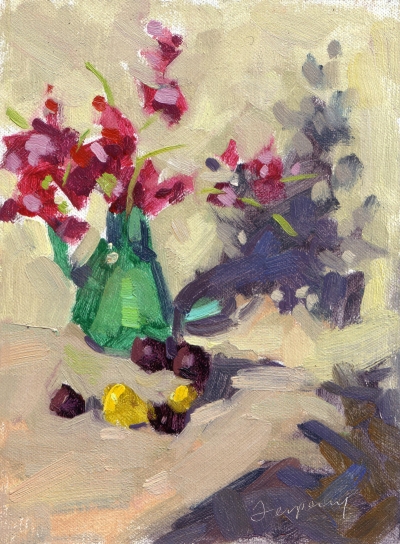 Green Vase – Oil on Linen – 6×8 – $100 AVAILABLE
After painting another still life (yellow chair), and feeling bored, I wiped it and painted this of local (Tempe) artist/student, Gina. I'm pretty happy with this one.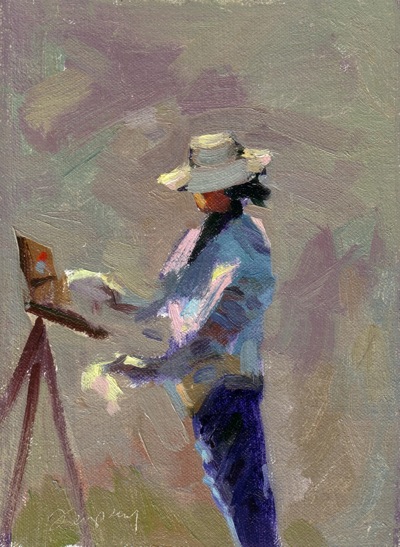 Gina – Oil on Linen – 6×8 – SOLD
This was painting was done of Sue.